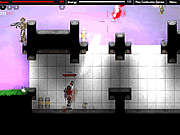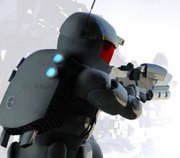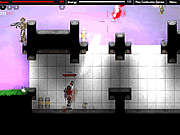 Plazma Burst, Is a Single/Multiplayer Game Created By Eric Gurt, With The Support Of Coolbuddy.com
It Consists Of Two Games, Plazma Burst And Plazma Burst 2, Each One Different From The Other.
'Gameplay':
Plazma Burst Is a Platform/Action Game, The Character Can Interact With The level, Like Exploding Something, breaking glasses And Many other Things.
At the end of the Level The Player Get Credits or Money that can use to Improve Its weapons, but these credits earned depending on the skill of the player, such If the player was very precise with his shots or if he did many headshots etc.
Games:
Plazma Burst: Forward To the Past
Plazma Burst: 2
Plot:
Plazma Burst is a game were you fight you're way to freedom .
The point of this game is to kill every enemy in the game.
Plazma Burst 2 is you kill enemy's and defeat bosses if there is one.